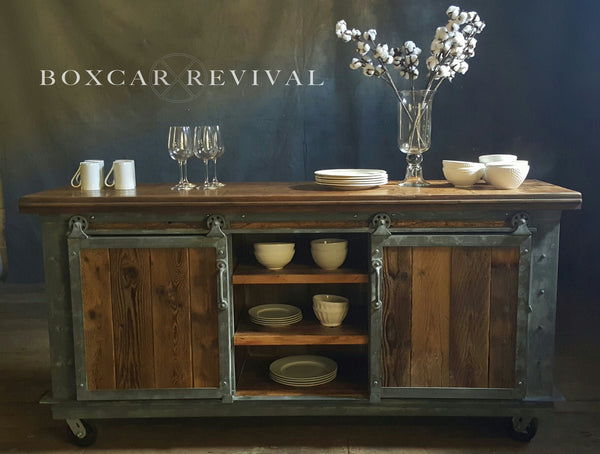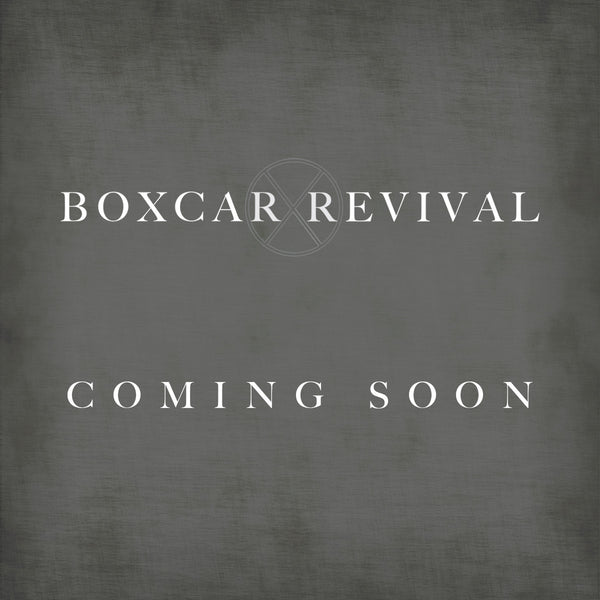 Frisco Chassis
---
This chassis was inspired by the site for which the first revival store would be located, Frisco, Texas.  The town of Frisco was truly given its' birth by the railroad, along with its' name.  The Pacific Railroad Company was granted a charter to build a line from St. Louis to the western boundary of Missouri. Fifty- three years later the line had become a part of the St. Louis, San Francisco Railroad. Men at depot stations along the line soon shortened the name of the line to Frisco.  
The Frisco Chassis mimics that of a wooden panel car of the early 1900's.  The all steel frame is available in either galvanized or natural steel finish, reclaimed wooden wall and door panels, reclaimed wooden shelves and a beautiful boxcar top.  Completely hand built with made in the USA steel and heavy duty castors.  With a finish height of 36" it has been used as an entertainment chassis, buffet, vanity, kitchen island, and credenza.  
This version measures L 72" x W 18" x H 36" while the Frisco Island Chassis is 36" wide with shelves open on one side.  Both are incredibly beautiful pieces paying homage to another great American story.